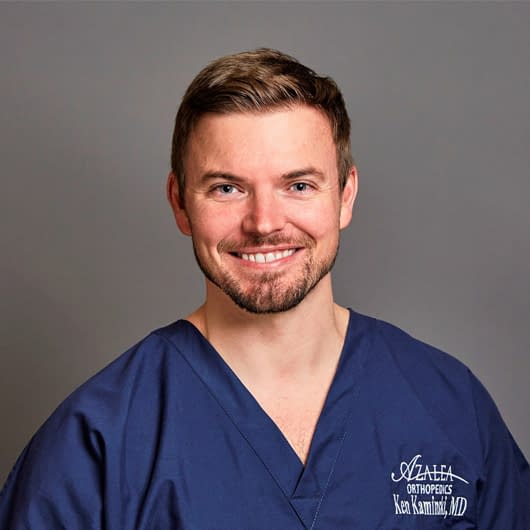 Ken Kaminski, M.D.
Orthopedic Surgery - Joint Replacements

Joint Reconstruction Center, 3414 Golden Road, Tyler, TX

(903) 939-7703
Dr. Kaminski specializes in primary and complex hip and knee replacements, revision joint surgery, joint replacements, and hip and knee arthritis. He's Board Certified by the American Board of Orthopedic Surgery.
Dr. Ken Kaminski comes to Azalea from the Mayo Clinic, an institution that is internationally renowned for its shaping and influence on primary and revision joint replacement quality.
"Diagnosed hip and knee arthritis affects 1 in 5 individuals at some point in their lifetime and can be a significant factor in preventing someone from enjoying their life to the fullest," Kaminski explains. "Living with hip or knee pain is not something you should have to do. My practice focuses on returning patients with arthritis or malfunctioning hip and knee replacements to their previously active lifestyle."
Using the power of robotic technology, Dr. Kaminski now has the ability to pre-plan his knee and hip surgeries using a CT scan to generate a 3D virtual model. This new advancement allows for greater precision and less muscle trauma during surgery, typically, resulting in shorter recovery times.



Our Team
by Location
Browse our locations to see which doctors are available at each facility.